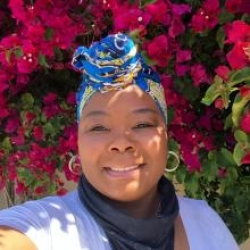 Katherine Brown
Lecturer Faculty
Email: katbrown@sfsu.edu
Katherine Brown has worked in public health for nearly 25 years – 20 of those being with the City of Berkeley Health, Housing & Community Services Department. She has managed and overseen programs focusing on early childhood development (i.e., childhood lead poisoning prevention; Women, Infant, and Children program (WIC)); chronic disease (i.e., tobacco prevention, cardiovascular health, nutrition and physical activity, cancer prevention); communicable diseases (i.e., immunization and tuberculous); reproductive and sexual health; and older adults. She also has an extensive background in social justice, race/health equity work, and the practice of cultural humility; as well as experience with community journalism.
Katherine holds a B.A. in Interdisciplinary Studies Field Major (focusing on Health and Illnesses in Industrialized Societies) from UC Berkeley, and an MPH from San Francisco State University.
Additionally, Katherine enjoys practicing radical self-care, dancing (as a student and teacher), spending time with her family, volunteering, and going to Oakland A's games.