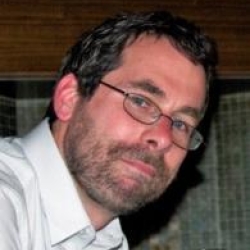 Robert Allen
Lecturer Faculty
Email: roballen@sfsu.edu
Location: HSS 319
Office Hours:
Thu:
3:00 pm - 3:45 pm
In-person and by appointment
Robert Allen joined the Department of Public Health/Health Education as a lecturer in 2017. His teaching focus is on public policy, equitable development, and the built environment. He serves as the department lecturer representative for the California Faculty Association. His previous teaching experience includes adult education in the U.S. and three years of university-level teaching in China, including at People's University in Beijing.
Since 2007, he has served as the Policy and Advocacy Campaign Director at Urban Habitat. His work includes research on race and regionalism, regional climate planning, transportation ballot measure campaigns, and support for grassroots organizing campaigns including the Free MUNI for Youth campaign. Before joining Urban Habitat, he spent six years working in refugee resettlement, including time with the U.S State Department, as well as time as a labor organizer. Bob received his Bachelor's degree in Political Science and History and Master's in Public Policy from Rutgers University.